Founded in 2004 by former Yahoo! employees Brian Acton and Jan Koum, it was eventually sold to Facebook for $19 billion. It entered into the Facebook Inc. empire, headed by Mark Zuckerberg together with Facebook and Instagram. As a result, WhatsApp is transitioning into a Super App, or a horizontal mobile platform where users can do anything from communication to payments.
Origin story
WhatsApp was founded in 2004 by former Yahoo! employees Brian Acton and Jan Koum. Both Acton and Koum were early adopters of the iPhone and realized the then newly-created App Store was about to create a whole new industry.
The pair refined their idea for WhatsApp during weekly pizza and movie nights with friends. Koum in particular envisioned an app where a list of names in an address book could have individual statuses.
For example, one contact might be on a call while another had a low battery. Pizza and movie night host Alex Fishman then introduced Koum and Acton to iPhone developer Igor Solomennikov – a Russian developer Fishman had found on RentACoder.com. Eager to begin, Koum incorporated WhatsApp in February 2009.
Early incarnations
Koum spent much of 2009 writing the backend code for WhatsApp and spent many tedious hours adjusting it for the nuances of international dialing prefixes.
Indeed, early versions of WhatsApp frequently crashed and users of the app were limited to Fishman's immediate circle of friends.
A few months later, Koum flirted with quitting WhatsApp and looking for another job. But the somewhat serendipitous launch of push notifications by Apple saved the day. This allowed a WhatsApp user to ping everyone in their network every time they changed status.
Custom statuses such as "I woke up late" or "I'm on my way" eventually morphed into an instant messaging service. At the time, there was little competition in this space.
Traction
In October 2009, Acton persuaded five of his former Yahoo! colleagues to provide $250,000 in seed funding. One month later, the app was launched in the App Store.
Koum and Acton would work for free for the next few years, sharing an unmarked building with Evernote and wearing blankets in the winter for warmth.
WhatsApp then became a paid service, ostensibly to limit growth but also to cover mounting operational costs. Just two years later, it was firmly entrenched in the top twenty apps in the U.S. App Store.
After securing $8 million in VC funding, the app grew quickly with over 200 million users by February 2013.
Acquisition by Facebook
By 2014, there were over 500 million users on WhatsApp with the platform reportedly adding over 1 million users per day.
Realizing its growth potential – particularly in developing markets – Facebook made moves to acquire WhatsApp in February that same year.
The deal was eventually done for a staggering $19 billion, with many questioning why Facebook would pay so much for a company making just $20 million in annual revenue. In simple terms, WhatsApp had become a direct threat to the longevity of the social media platform – and Zuckerberg knew it.
The location of the deal was also somewhat poetic for Koum. He and Acton met with Sequoia venture capitalist representative Jim Goetz in a disused building not far from WhatsApp headquarters. The location was also the former welfare office where Koum, a Ukrainian immigrant, had stood in line for food stamps years earlier.
Key takeaways:
WhatsApp was founded in 2004 by former Yahoo! employees Jan Koum and Brian Acton.
WhatsApp was plagued by technical issues and a lack of users in its early days. However, the release by Apple of push notifications provided a new direction for the company.
WhatsApp was acquired by Facebook in 2014 for $19 billion. Koum signed the contract in a disused welfare office where he had once queued for food stamps as a Ukrainian immigrant.
The #deletefacebook movement
In a March 2018 tweet, Brian Acton, the original founder of WhatsApp, went on with promoting a #deletefacebook campaign.
To understand the context, as we saw, WhatsApp had evolved as a messaging app that wanted to offer a free service to anyone, outside of ads, and by avoiding tracking users.
Yet, over the years, as Facebook integrated, more and more, WhatsApp into the Facebook ecosystem, things changed quickly.
Until WhatsApp became fully controlled, in terms of business strategy by Facebook's product team.
Neeraj Arora, a former WhatsApp team member at the time, detailed the whole thing in a Twitter thread, by explaining:
In 2014, I was the Chief Business Officer of WhatsApp. And I helped negotiate the $22 billion sale to Facebook. Today, I regret it. Here's where things went wrong.

WhatsApp was founded in 2009 by Jan Koum and Brian Acton. 2 years in (2011), I joined the team as Chief Business Officer. And in 2012/13, we were approached by Zuck & Facebook about an acquisition. We declined and decided to keep growing instead. But then…
FB approached us again early 2014 with an offer that made it look like a partnership: • Full support for end-to-end encryption • No ads (ever) • Complete independence on product decisions • Board seat for Jan Koum • Our own office in Mountain View • Etc.

If you used WhatsApp in early days, you remember what made the product special: International communication. For people (like myself) with family in multiple countries, WhatsApp was a way to stay connected—without paying long-distance SMS or calling fees.

How WhatsApp made money was by charging users $1 to download the app. And Facebook (said they) supported our mission & vision. Brian even wrote this famous note: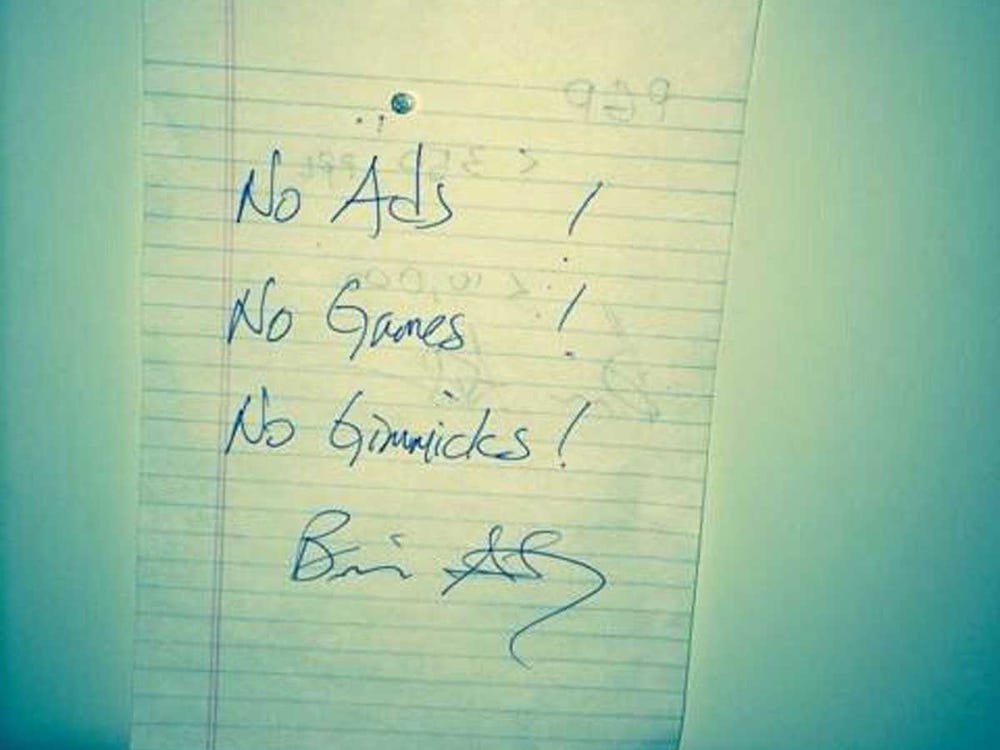 As we began talking through the acquisition, and made our stance very clear: – No mining user data – No ads (ever) – No cross-platform tracking FB and their management agreed and we thought they believed in our mission.

Of course, that's not what happened. In 2014, WhatsApp was acquired by Facebook for $22 billion (in cash & stock). But by 2017 and 2018, things started to look very different…

Until eventually, in 2018, right as details of the Facebook/Cambridge Analytica scandal came out, Brian Acton sent a tweet that sent shockwaves through the social media stratosphere.

Today, WhatsApp is Facebook's second largest platform (even bigger than Instagram or FB Messenger). But it's a shadow of the product we poured our hearts into, and wanted to build for the world. And I am not the only one who regrets that it became part of Facebook when it did.
This is how a former WhatsApp member has explained the whole story!
Read Next: How Does WhatsApp Make Money, Facebook Business Model, Instagram Business Model, Telegram Business Model.
Main Free Guides: