As Alphabet's Google released its Q3 2021 financial results, below 2021 Q3 revenues vs. 2020 Q3 revenues:

In the Q3 press release Sundar Pichai, CEO of Alphabet and Google, said highlighted "Five years ago, I laid out our vision to become an AI-first company. This quarter's results show how our investments there are enabling us to build more helpful products for people and our partners." And he continued " Ongoing improvements to Search, and the new Pixel 6, are great examples. And as the digital transformation and shift to hybrid work continue, our Cloud services are helping organizations collaborate and stay secure."
For a bit of context. Google Search, YouTube Ads, and Google Network revenue kept growing at over $37.9, $7.2, and $7.9 respectively.

The most profitable segment continues to be Google Services (or the advertising network comprising Google Search and YouTube) While Google Cloud with the expanded user base during the pandemic is still running at a net loss.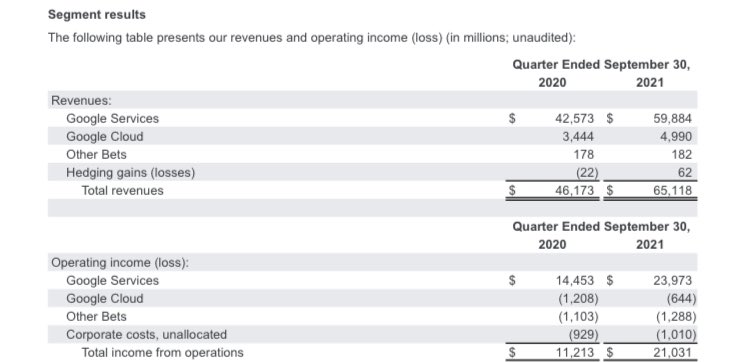 Some interesting facts: – Google turned into a 150000 people behemoth – its other bets only generated $182 million while costing the company over $1.2 billion in operating expenses – Cloud also run at negative profitability yet it translated in higher rev for the ads segment.
Year to date September Google generate over $182 billion in revenues and over $55 billion in profits! An about 30% in net profit margin so far.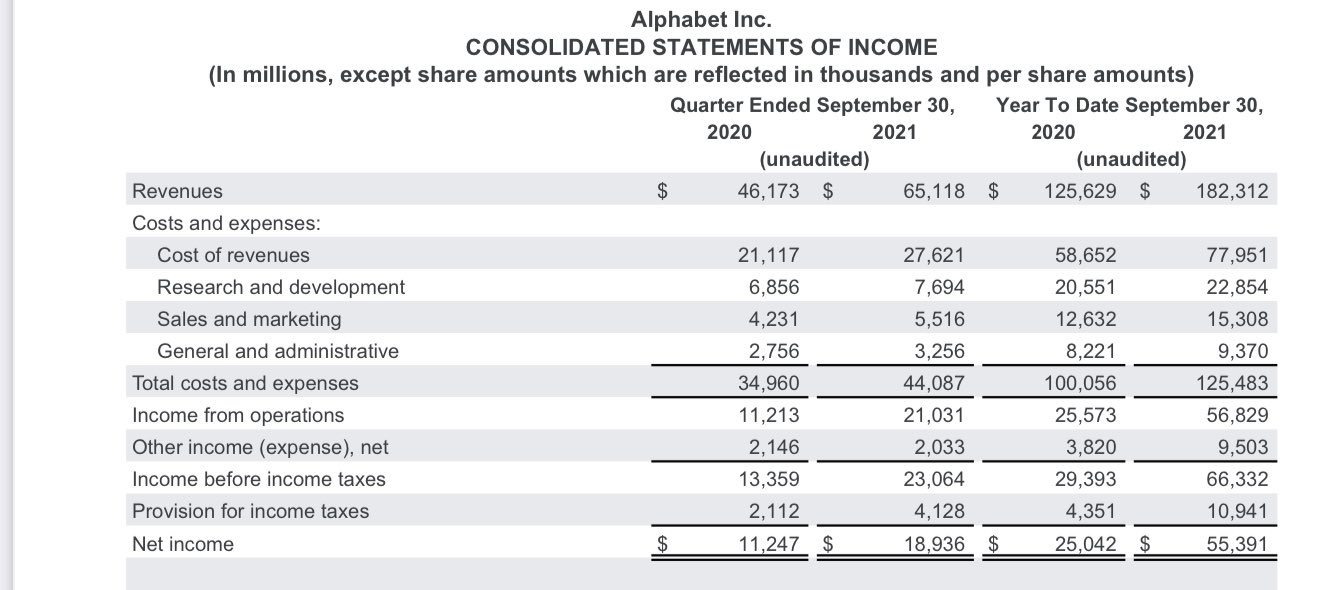 Therefore for the first time, Google will pass $200 billion in revenues in 2021. For a bit of context in the same period (nine months until September), Facebook recorded over $84 billion in revenues.
Thus, combined the two most powerful attention merchants will pass the $300 billion in revenues. Fueling the trillion-dollar digital advertising market!
How is Google's advertising machine running? A glance at Google's AdTech machine
Google Search growth was primarily driven by growth in user adoption, especially on mobile, growth in advertiser spending, and also "improvements" to ad formats and delivery.
Growth for YouTube ads is primarily driven by expanded ad formats, delivery, and increased advertiser spending.
Google Network growth was primarily driven by strength in AdMob and Google Ad Manager.
Paid clicks change was primarily driven by wider user adoption, primarily on mobile devices, growth in advertiser activity, and improvements to ad formats and delivery. And also very important an increase in clicks relating to ads on Google Play. 
As for the other revenue segment (Google Play which comprises in-app purchases, devices and services which comprises Fitbit-Google Next-Pixelbooks-Pixel phones, and YouTube non-advertising such as YouTube Premium and YouTube TV Subscriptions) was primarily driven by the growth of Google Play through sales of apps and in-app purchases, and growth for YouTube, non-advertising with the growth of paid subscribers. 
The growth for Google Cloud was primarily driven by the Google Cloud Platform. 
Key takeaways
Wider user adoption. Initially less valuable as it was more informational and less commercial intent. Yet by the end of 2020 that wider traffic, also turned into valuable commercially driven traffic.
The wider adoption of Google's free products was primarily driven by mobile traffic.
In fact, revenues increase was primarily attributable to YouTube ads, and revenue coming from Goolge AdMob.
Google Q3 2021 Financial Snapshot: The State Of
Google
's AdTech">