As explained on McDonald's website, "Dick and Mac McDonald moved to California to seek opportunities they felt unavailable in New England." In 1948 they launched Speedee Service System featuring 15-cent hamburgers as the restaurants gained traction, leading the brothers to begin franchising their concept until they reached nine operating restaurants. The Speedee System was the foundation of the success of the first McDonald's in San Bernardino, California.
Quick History
A native Chicagoan, Ray Kroc, in 1939, was the exclusive distributor of a milkshake mixing machine called Multimixer. In short, he was a salesman.
He visited the McDonald brothers in 1954 and was impressed with their business model, which led to him becoming their franchise agent.
He opened the first restaurant for McDonald's System, Inc., until in 1961, he acquired McDonald's rights to the brother's company for $2.7 million.
The McDonald brothers' speedee system enabled the first store to operate quickly and efficiently while serving a great burger.
In fact, while the initial take from the McDonald brothers was that you could make great burgers quickly and inexpensively, those could still be done with great ingredients and maintain high quality.
McDonald's would be able to serve them at low prices thanks to its low operational costs; since there were no servers, it was mostly a self-service experience, and the menu was minimal.
While the concept of Fast Food developed in the early 1900s, it took off later on as the McDonald brothers opened their first restaurant.
However, as Ray Kroc took over McDonald's, the concept changed in meaning. Indeed, as the restaurants scaled their operations, the focus was more and more on speed, thus bringing the quality of food down and associating fast food with a lesser food experience.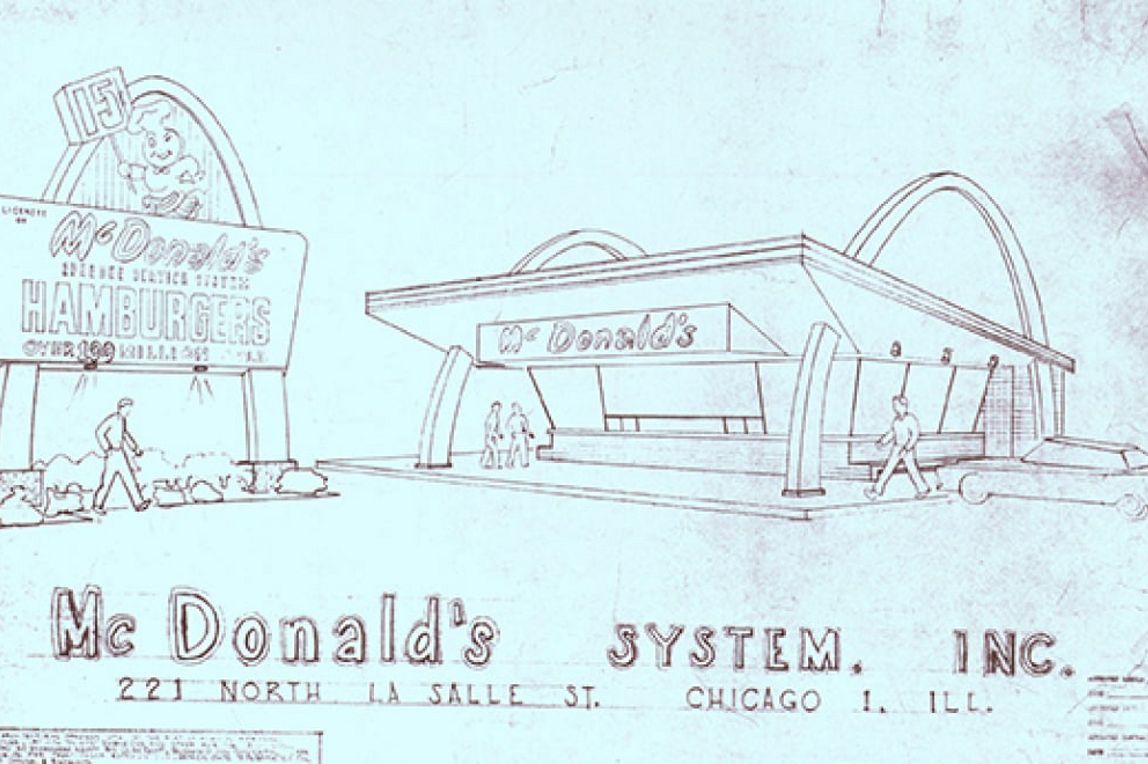 Early blueprints for signature McDonald's Red and White restaurant with Speedee road sign (source McDonald's).
Related Visual Stories
Who Owns McDonald's
McDonald's EV/Revenue Multiple
McDonald's Organizational Structure
Read Also: McDonald's Business Model, Coca-Cola Business Model, Coca-Cola Distribution Strategy.
Read More: